Champagne and Rosé Des Riceys with Personality

!
in the heart of les riceys terroir
The unique "terroir" of Les Riceys lies in the south of Champagne Côte des Bar . Lovers of Pinot Noir for a very long time (more than 5 generations !!), we make our wines to guarantee you originality, elegance and refinement. For over 5 generations our family-run estate's tradition and passion ensures quality refinement and respect for the environment.
All this work is done in partnership with nature looking for improving biodiversity in our vineyards. We are certified High Environmental Value: all our vines are natural grass covered and we prefer mechanical work and natural methods.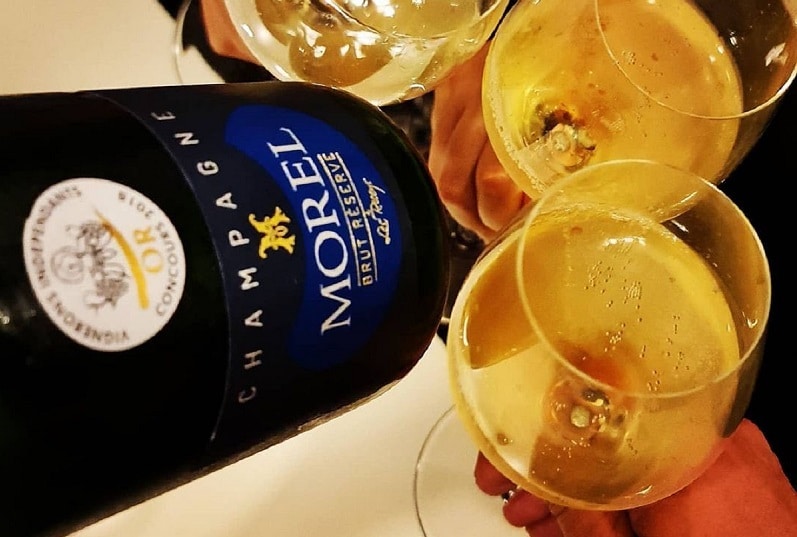 Deliveries in France, Belgium & Holland
Free delivery from 12 bottles (for France only)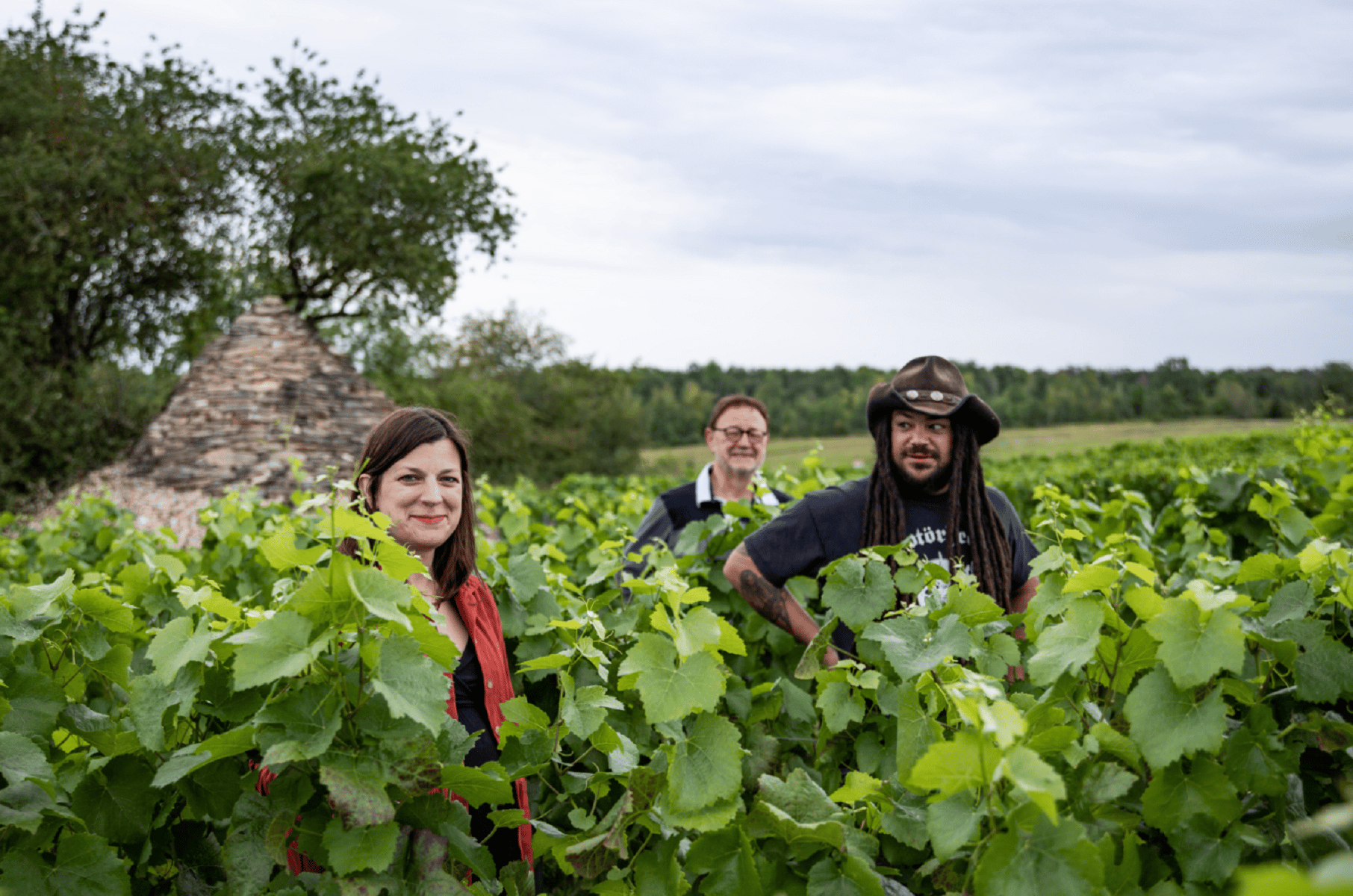 Discover Our Artisanal Work
A family trio: Emilie, Simon and Pascal
The Champagnes & wines reflect their personality
.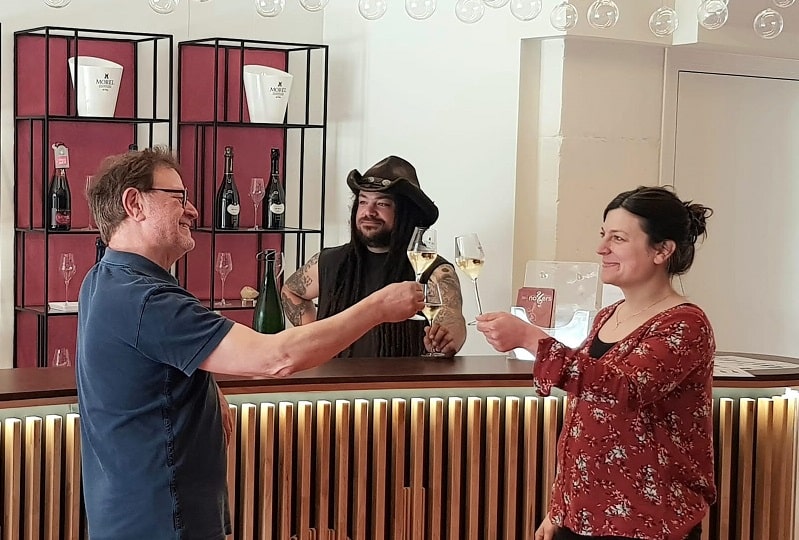 Pinot Noir Lovers ?
Come to live a Champagne and Rosé des Riceys experience. 
picked only from the best grapes
Given the family's know-how and quest for excellence, we control every part of the production process, with its own press, heat-regulated winery and ageing cellars, ensuring quality for each bottle produced.
Grape picking is done strictly by hand and we picked only from the best grapes.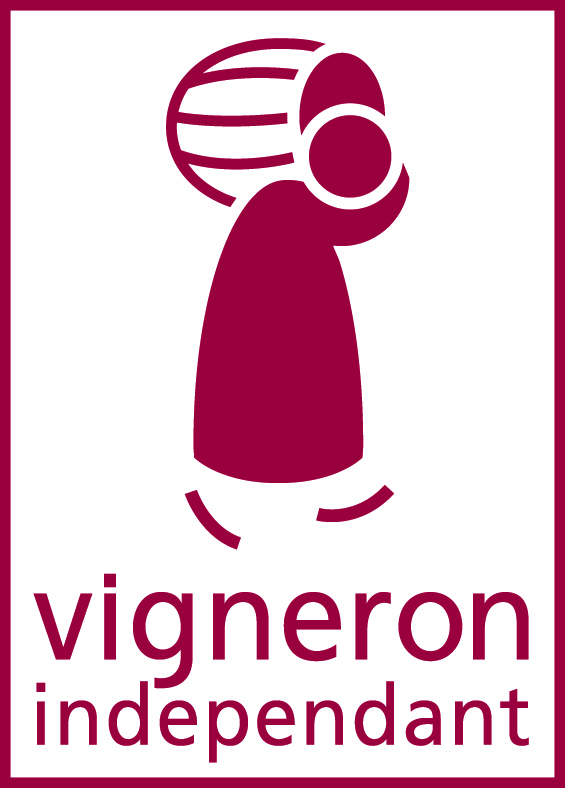 I found the shop to be very beautiful and elegant. Ms Emilie Morel was extremely nice and friendly, she spent a lot of time helping us and navigating us through... Lire plus her wonderful champagnes. Probably the best champagne experience I ever had!

Andrzej Kwiecinski

Très bon vin, super accueil chaleureux ! Great wines and a warm welcome. Mrs Morel is very nice. Will return next year for the Route de Champagne 2015.

Francesca Nadel

La personne qui nous a accueilli à été très sympathique et il nous a expliqué la fabrication. Du champagne ( des vendanges jusqu'à la mise en bouteilles )... Lire plus .merci à vous

Elisabeth Huard

Encore une fois accueil parfait, on se fait plaisir car on goûte du coup on vient pour 1 produit et on repart avec 3... Le tout avec plaisir que ce... Lire plus soit le rosé de Riceys le champagne rosé le millésimé ou encore le blanc de blanc mais surtout gros coup de coeur pour le ratafia Bref il faut y aller Je n'hésite pas à faire 2h de route pour approvisionner mon restaurant Merci mille fois pour ces merveilles

Emilie Saunier

I drink this champagne since my 18 and we ordered it for our wedding day !! We always have a bottle of BRUT or EXQUIS at home !! The tour... Lire plus of the house was great ! I recommended it!

Sandrine Duong

Very beautiful store where we were received by a very friendly lady. The champagne was among the best we tasted during our trip and she took the time to advise... Lire plus us on other houses to visit. We will for sure come back.

Marco van haren

Consommateur de champagne et de vin rosé des riceys depuis plus de 20 ans, la qualité est toujours là mais aussi le rapport qualité / prix imbattable face à d'autres... Lire plus plus connus ou diffusés. D'ailleurs, les restaurateurs de la région ne s'y trompent pas 👍

André Lacour

De champagne die we drinken gaan we daar altijd kopen en maken er een paar leuke dagen van in Troyes. Heerlijk en lieve vrouw. Kan ook per post!!

Jim en Conny van der Linden

Personne très sympathique. Nous avons dégusté le rosé des Riceys, champagne brut et brut rosé. Nous en avons profité pour faire un peu de Stock.

A 89

J'ai été parfaitement accueillie avant de faire une dégustation où j'ai pu avoir de nombreuses informations sur les différents Champagnes. Le lieu est très joliement décoré et les produits sont... Lire plus d'excellente qualité, vous pouvez y aller les yeux fermés !

Caroline Vuibert
Our Champagnes and Wines are Regularly Awarded and we Quoted in Press and in the Best Wine Guides.
 Following four generations, Pascal Morel settled in 1973 at the head of the family vineyard. He is one of the Rosé des Riceys specialists, whom he has done the winemaking before Champagne. For the sparkling rosé, we can also count on the Morels. In 2016, Simon at the vineyard and Emilie at the winery and marketing join him.
In this beautiful stone house, the know-how continues for 5 generations. A reputable address where the visit was full of demonstrations and comments. […] A family structure with a rule of quality's love. A visit also allows to discover the village as well as the art of making Riceys wine and, in the ancient vaulted cellars of XVI and XVII, wines aged in oak barrels and vintages.
The Extra.100% pinot noir is an extra brut. Nose harvest, black berries, biscuit, balanced mouth, tasty, straight, raised in the final, good persistence. Elegant pinot noir.
Verdict of the Point : 17,5
Pure rosé. Nose small cherries in eau-de-vie, sour cherry, elegant mouth, Burgundian flavors, long, straight, balanced. Very nice meal wine with a spicy finish.

Verdict of the Point : 16,5
Rosé des Riceys Morel, Sparkle!
Our opening hours today are 09:30 – 12:00 & 13:30 – 17:00
93 rue du Général de Gaulle
 10340 Les Riceys